"..you can take a perfectly solid, successful and acclaimed movie and it may not..."
– Steven Soderberg
The Next Day at Symphony Space →
 Come see the award winning feature film "The Next Day" tonight , Sunday 12/2/12, in New York City. 95th and Broadway in Manhattan. 8:30 pm.
"The Next Day" is acquired by LOVEFILM.COM for... →
"If you compare yourself to other people and wonder why you're not as..."
– Joel Osteen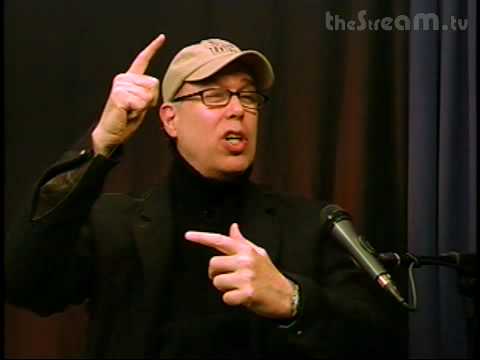 5 Trick Questions Hollywood Executives Ask—And How...
5 Trick Questions Hollywood Executives Ask—And How To Answer Them By Stephanie Palmer In an initial pitch meeting, if an executive is interested in working with you, he or she will likely ask you a series of tough, possibly annoying, and occasionally "trick" questions. It isn't really that the exec is trying to trick you. Trick questions are tests to see if you are a professional and...
Here is a radio interview I did on Oakland, CA...
Astonishing fact:
More U.S. military personnel have died by suicide since the war in Afghanistan began than have died fighting there. The suicide rate jumped 80% from 2004 to 2008, and while it leveled off in 2010 and 2011, it has soared 18% in 2012. Suicide has passed road accidents as the leading non-combat cause of death among U.S. troops. source: TIME MAGAZINE   written by Mark Thompson and Nancy Gibbs
sketches + story: James Cameron & JJ Abrams in... →
storyshots: This is a rare & very cool chance to listen to three directors talk about directing. These guys know what they're doing, and there are some great lessons to be drawn from the conversation: - Spielberg, about 2-shots as opposed to singles: "You're the editor, as an audience. You get to look where…
Slavery in Mauritania in 2012...self explanatory →
This is an extract from his book, Raindance...
    This is an extract from his book, Raindance Producers Lab THIS IS THE MOST important element of the filmmaking process, and ironically, the one most often overlooked by new filmmakers. If you hire the best cinematographer, screenwriter and actors in the world to work for you, they will make you a film: eight thousand feet of celluloid with absolutely no marketable value. You cannot sell...
sketches + story: 22 #storybasics I've picked up... →
storyshots: I tweeted these forever ago, but the internet just noticed and I figure I should probably at least put them on my blog. I'm glad people are finding them useful. Here they are, a mix of things learned from directors & coworkers at Pixar, listening to writers & directors talk about their craft, and…
10 Tips to Market and Promote your Independent...
Michael Wiese Productions www.mwp.com 10 Tips to Market and Promote your Independent Film 1. Understand Your Target Audience – When independently promoting a film or video, properly identifying your audience is a little difficult because you really have three separate audiences, not just one. They are: • Those who will watch the product (consumers via purchase, rental or broadcast...
Self distributing your film via iTunes and other...
I found this via Google and figured that if you're reading my blog it may be of interest.   Al So…how do you get your film on iTunes? What's the secret password or magic number? That question has come up a lot lately on Twitteramong indie filmmakers enduring the plight of self distribution. I decided to do some quick research on the matter and figure out for myself how one...
"If you are very successful as a filmmaker you will hear no alot more than you..."
– Anonymous
Why can't I have white characters in my movie?
One of the questions after the recent Reelblack.com screening of "The Next Day" was "Why are the authority figures in the film white?" In the film there is a white detective who is investigating a crime and he has reason to believe that the male lead , a black man , may have been involved. The protagonist, a black woman, seeks treatment from a therapist who happens to be...
"Directing. One of the few professions where being called an asshole might..."
– Anonymous
Filmmakers: sometimes it's good if they don't like...
So..on 5/18/12 finally had the opportunity to see my film "The Next Day"  with an audience thanks to Mike D. and Reelblack.com. I was in and out during the screening so I didn't have the opportunity to see the total reaction but folks seemed to laugh where they were supposed to and no one walked out which is always a good sign. After the film was the lights came up and Mike D....
1 tag
My post on the Indiewire Blog "Shadow and Act"
Writer/Director Al Robbins Tells His Story; What's Yours? FEATURES BY TAMBAY | MARCH 2, 2012 1:26 PM 18 COMMENTS About a week ago, I posted a call for your individual stories as artists in this business, whatever your trade is. Whether stories of triumph, tragedy, lessons learned, regrets, etc. Read that post HERE. A few of you responded in the comments section, and others emailed me...
"Fewer takes. More setups."
– Some director who's name I can't recall.
"I believe in supporting the work of A list actors / directors etc. but I think..."
– Al "Skip" Robbins